High School
Freshman-Senior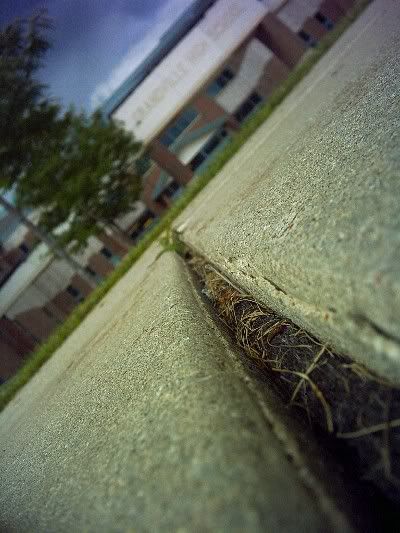 FRESHMAN:
1st year at Grandville. My best friends were Paolo Masucci and Cristian Bonilla and my favorite artist was Chamillionare. I was a poser.
SOPHOMORE:
It was all about the music. My favorite bands were Escape the Fate and Family Force 5. I saw them live and got my camera, money, and cell phone stolen. Not to mention I passed out in a mosh pit and had bruises for 2 weeks. Still one of the best concerts I've ever been to. I was still a poser. Just a different kind.
JUNIOR:
I found out who my real friends really were (Janna & Shelby) I lost all of the other ones and I gained a lot more (Monte, Angie, etc.) I had the most serious relationship of my life with my best guy friend (it wasn't that serious) and I realized we were better as friends and he realized he couldn't just be my friend (he won't talk to me anymore). I finally started to feel comfortable with who I was and I stopped going to Pinerest for counseling. I started working at Pet Supplies "Plus" in May and it was my first real job other then working at the Ebay Store which I really don't count as a job because all I did the entire time was take pictures.
Summer:
I went to Chicago with Janna and stayed with Kristen and Nathan. We went to Navy Pier, Warped Tour and Six Flags. Best summer to date.
SENIOR:
Friends:
Janna
Angie Brown
Elisa Besteman
Jessica (Korea)
Jessica Hillman
Jessie
Katrina
Kristen
Ashley (basically me when I was a poser)
Monte Davis
Anna Zomberg
Lauren Relyea (my best friend in 2nd grade too)
I have a lot of other really good friends too(:
people are awesome.
Jessica came from Korea and lives with my best friend Janna right now.
She's one of my best friends ever now.
Hopefully we'll stay friends even when she goes back to Korea.
I got into Western Michigan University in December and I plan on starting classes next fall (:
I'm pretty positive I got in because I ended my essay with "Go Broncos!".
haha I'm such a suck up.
I still work at Pet Supplies "Plus" and I love it.
Probably because I have a crush on one of the stockers, but whatever.
Both Janna and I plan on quitting in May after we graduate.
I starting signing all my checks over to Janna and she's saving the money in the bank for me (I don't trust myself with it) because we're planning to go on a road trip to California this summer. If everything works out, I'll have about $2,000 before I quit. The money will be for college too (probably.)